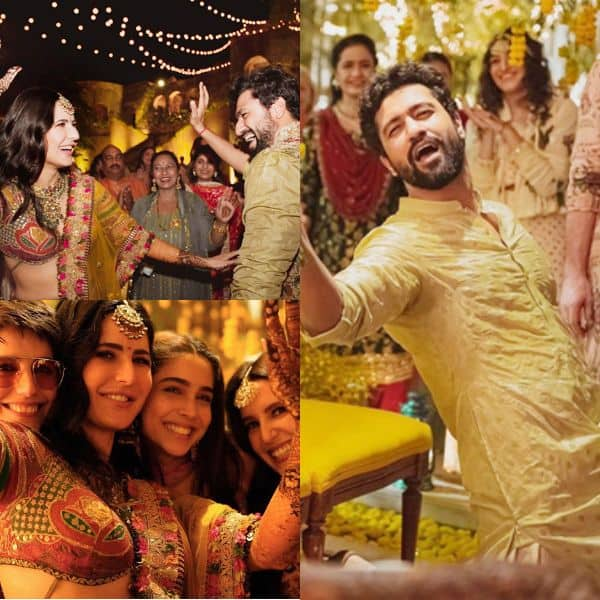 Mehendi moods
All anything that Bollywood fans, Bollywood insiders and the entertainment media were talking about over the past couple of weeks was Katrina Kaif and Vicky Kaushal's wedding, and the moment is now finally upon us. Yesterday, 11th December, Vicky Kaushal shared pics from his haldi ceremony with Katrina Kaif and if you thought their wedding pics were dreamy, then we were in for another surprise altogether, as their haldi ceremony was nothing short of a real-life big, fat, Punjabi, Bollywood wedding. But hold your horse as the mehndi pics are now out, and they top everything shared by the couple till date.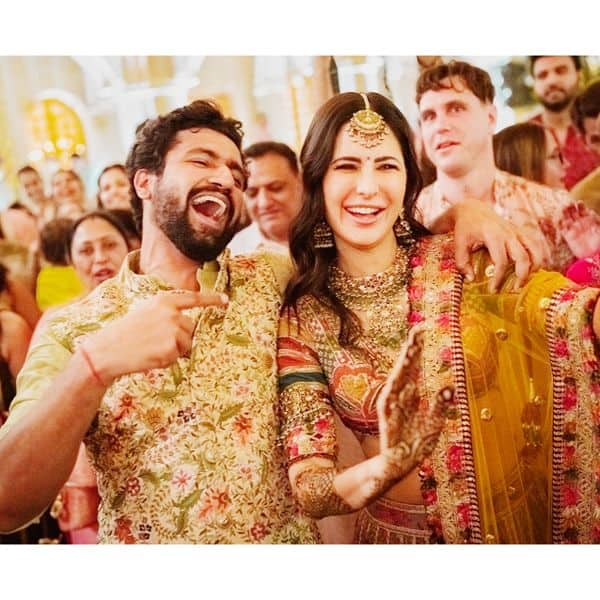 All smiles
VicKat seem to be in the mood to party, and we wish we could have shaken a leg with them, too.
Happy bride
Wish every bride smiled just like that during their wedding festivities.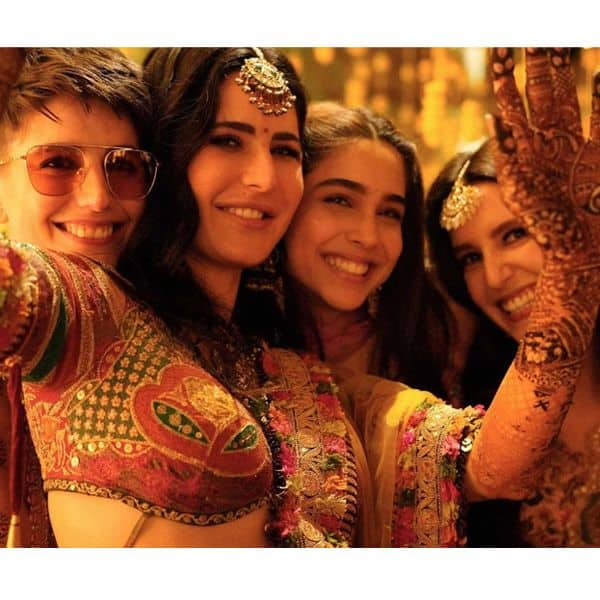 Selfie time
Dulhan ki apni saheliyon ke saath ek sefie toh banta hai, boss, mehndi wale din par.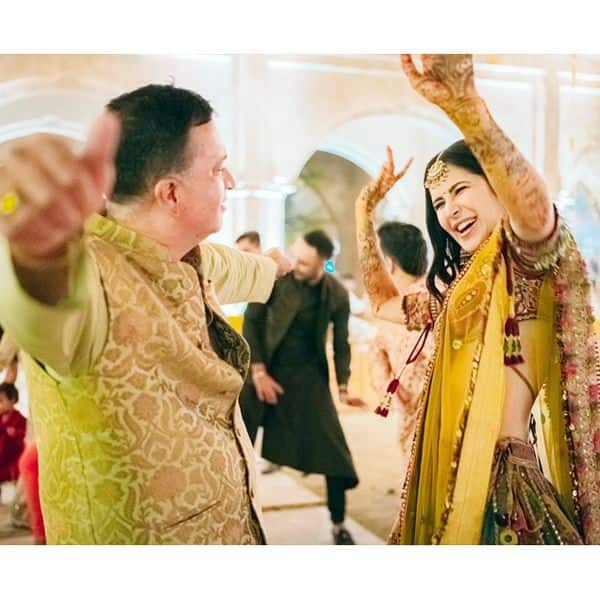 Bonding time
It looks like Katrina has already bonded well with father0in-law Sham Kaushal.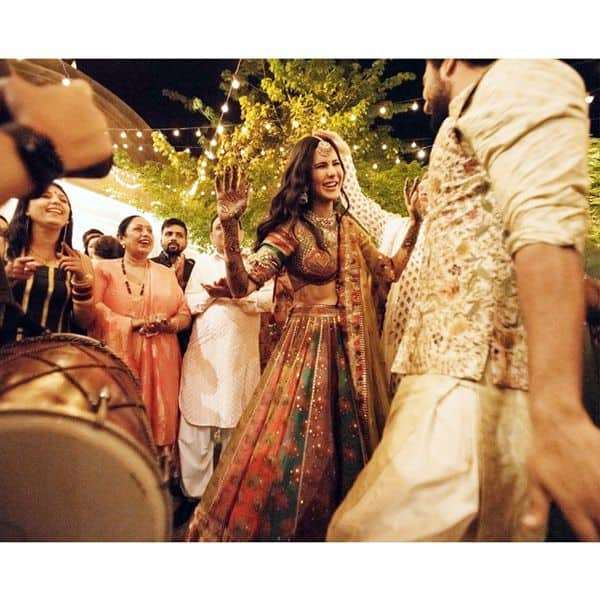 Dhol baja
It looks like the dhols and dances went well into the night.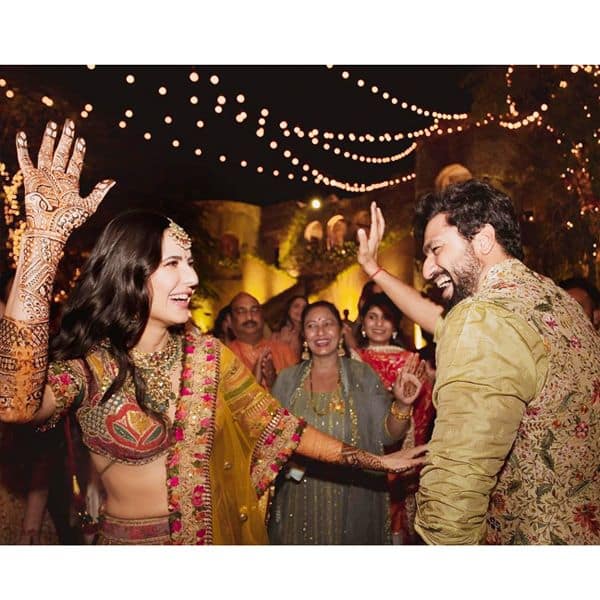 Dance partners for life
Let's shake a leg during our mehndi in preparation for their dance together the rest of our lives.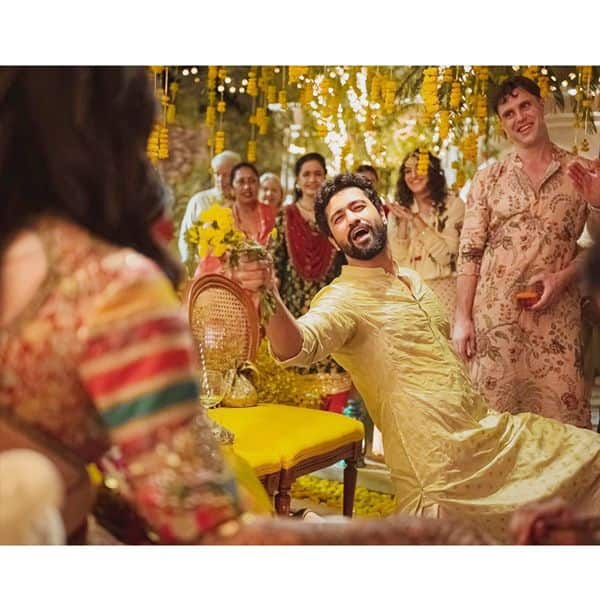 Har roz, propose
We wonder how many times Vicky must have already proposed Katrina on bended knee.
Dulhe wale
Be it a normal or Bollywood shaadi, the dulhe wale can be spotted from afar.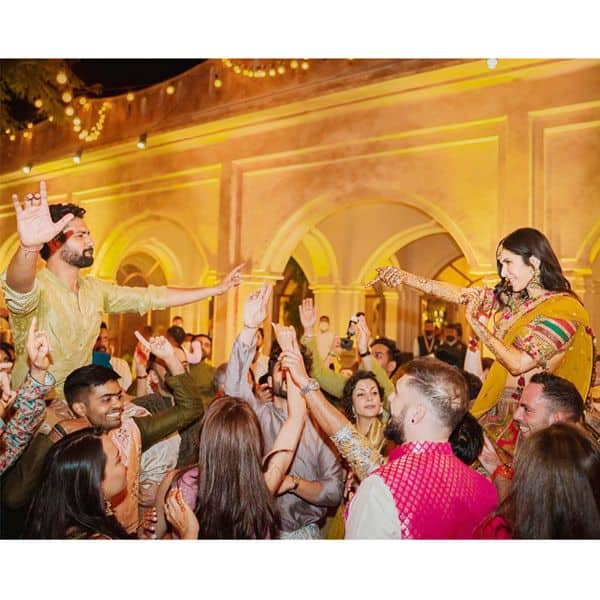 I love you
The love in Vicky Kaushal and Katrina Kaif's eyes for each other is very real, isn't it?