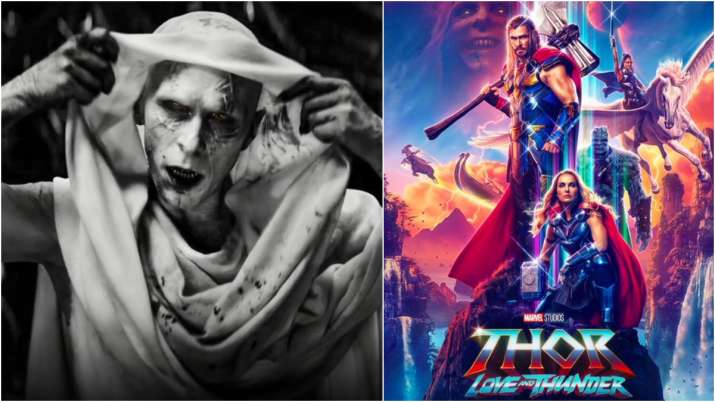 The trailer for Thor: Love and Thunder has been released and it sets the precedent as to what we should expect from the film. The star-studded cast of Thor: Love and Thunder comprises of many familiar faces and some that are completely new to the series. Chris Hemsworth returns as Thor and Tessa Thompson joins him once again as the Valkyrie. The stars being added to the roster of Thor Love and Thunder are, Russell Crowe as 'Zeus' the Greek god of lightning, Natalie Portman returns as 'Jane Foster' after a brief hiatus from marvel films and believe it or not as 'Female Thor'. But the entrance that took us all by surprise is the main antagonist of, as Christian Bale returns to the big screen as 'Gorr' the god butcher. The villains reveal received reacitions that were generally positive to mixed. Those who disliked the look, criticized it for lacking comic accuracy while those who spoke in favor appreciated how gruesome and disturbing the portrayal was.  
First, to understand the story behind Gorr's portrayal we need to a little background on the Villain being played by Christian Bale and the physiology of his people. Gorr belongs a species that belong to a planet that is apparently without a name. The planet has a harsh environment and therefore the race of Gorr is always on the brink of starvation. Another thing that is prevalent on this planet is religion, throughout his life Gorr was asked to put his faith in the gods that eventually help would come. Gorr himself lived a harsh life, both his parents died when he was but a child, years later he got married to Arra and became a father. However, as fate would have it, his wife Arra died in an earthquake whilst being pregnant and most of his children passed away until he was left with only one Agar. Soon Agar died as well, leaving Gorr alone and aggrieved. This was the beginning of Gorr's slow descent into disbelief and a hate for gods. As a result of his newly formed beliefs, he was isolated and exiled by his people.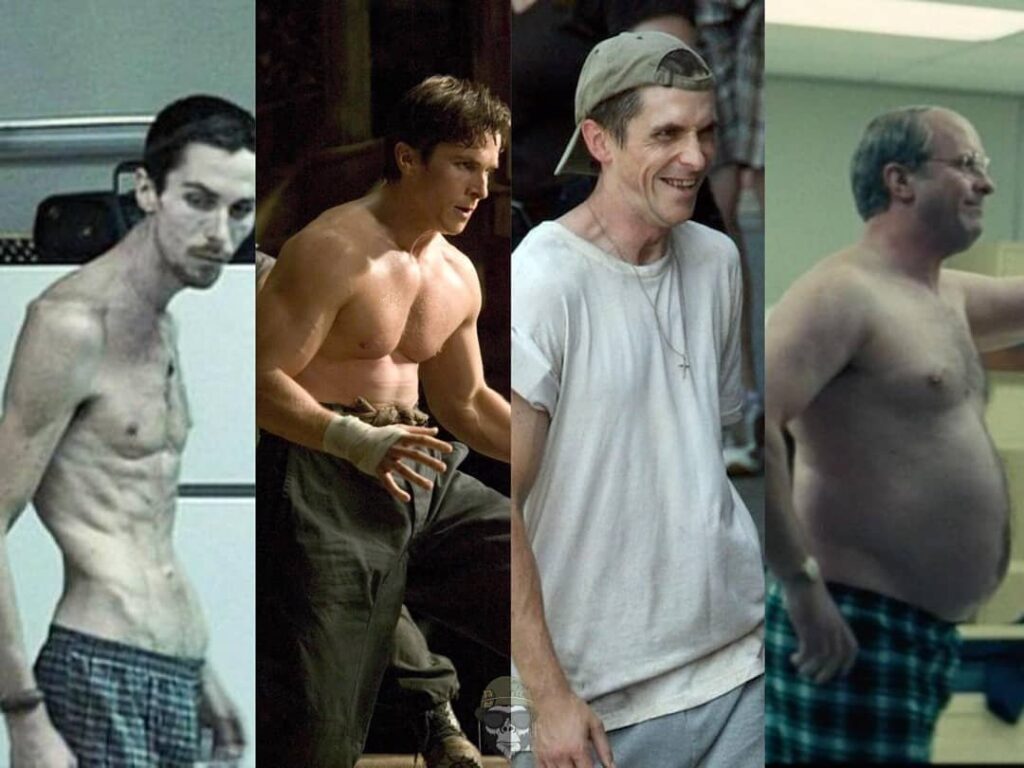 Considering, that his species usually starve to death, Gorr's physique should be that of a skinny person with is bones on display, dark circles arounds his eye and an overall sick look. Comic accurate or not, Christian Bale captures the look and feel of what a real life Gorr would be like. However, this won't be the first time Christian Bale has pulled off a great transformation and accurate portrayal. In fact, two of his most extreme transformations were when he went from the set of The Machinist to the set of Batman Begins and when went from playing Dick Cheney in Vice to portraying Ken Miles in Ford v Ferrari. Christian Bale lost roughly 25kg for his role of Reznik in The Machinist over a span of four months, he weighed in an estimated 50kg. He went straight from this to gaining 50kg back for his role in Batman Begins. Another one of his extreme transformations took place when he put on around 18kg of weight going up to weighing around 103kg himself, for his role of Dick Cheney in Vice. He then went on to portray Ken Mils in Ford v Ferrari, weighing in an astounding 71 kg losing an amazing 31kg in the process. Although Christian Bale has mentioned in a recent interview with CBS Sunday Morning, that he will no longer be performing these extreme transformations for the sake of his health and safety. However, we will not be surprised if he has gone to some extreme lengths to prepare for his role of Gorr and we can't wait to find out more.
Thor: Love and Thunder releases in theaters on July, 8th 2022. While you wait for Thor: Love and Thunder to release, go watch Top Gun Maverick that is currently trending top in the cinema today. You can also pre book yourself for the latest release of Jurassic Park: Dominion on June 8th 2022. To book tickets for these movies go to www.q-tickets.com.