Doha Quest: A Thrilling Indoor Theme Park Experience in the Heart of Msheireb. Unveiling Doha Quest: A Unique Indoor Theme Park
Doha Quest is an exceptional indoor experiential theme park located in the heart of Msheireb, forming an integral part of the Doha Oasis Mixed-Use Development. Covering an expansive 32,000 square meters, Doha Quest offers a one-of-a-kind entertainment experience that combines the thrill of more than 30 exhilarating rides and attractions with a captivating story-based concept.
Book Now
Three Distinct Dimensions of Adventure
At Doha Quest, time takes center stage as the theme park is divided into three distinct dimensions, each representing a different era:
1. Oryxville – The Past: Arabian Heritage
Oryxville transports visitors to the rich history and heritage of the Arabian Peninsula. Here, you'll embark on a journey through time, gaining insights into the region's cultural roots.
2. City of Imagination – The Present
In this dimension, the excitement of the present moment comes to life. Experience adrenaline-pumping rides like never before, including being shot up and dropped from dizzying heights.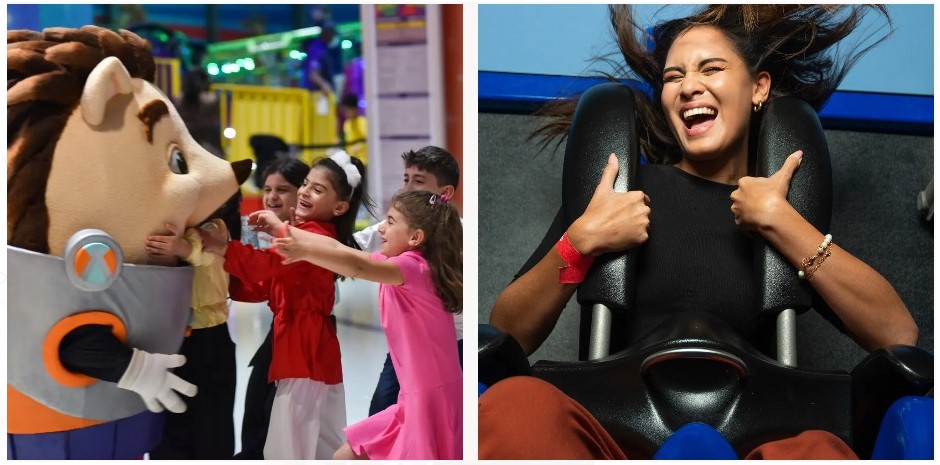 Book Now
3. Gravity Dimension – The Future
For a glimpse into the future, head to the Gravity Dimension. Here, futuristic-themed rides like "Spike's Astro Tower" and "Gravity Swing" will leave you spinning in gravity-defying directions.
Signature Rides that Break Records.
Doha Quest boasts not one but two Guinness World Records-holding signature rides.
1. EpiQ Coaster: World's Tallest Indoor Roller Coaster
Prepare for an adrenaline rush like no other as you ascend to incredible heights and plummet through daring twists and turns on this record-breaking roller coaste.
2. Magma Blast: World's Tallest Indoor Drop Tower
For those who crave heart-pounding free-fall experiences, the Magma Blast awaits. This record-setting drop tower will have your heart racing from the top to the bottom. More Than Just Rides.
Beyond the thrilling rides, Doha Quest offers a well-rounded experience. Explore the iconic "Time Quest" retail store, where you can find unique memorabilia and souvenirs to commemorate your visit. And when hunger strikes, indulge in the culinary delights of the world-famous Planet Hollywood, making its debut in Doha Oasis.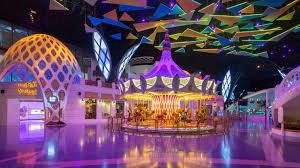 Book Now
Conclusion
Doha Quest is not just an amusement park; it's a journey through time and a thrilling adventure for visitors of all ages. Whether you're a history enthusiast, a thrill-seeker, or simply seeking a taste of the future, Doha Quest promises an unforgettable experience right in the heart of Doha Oasis. Plan your visit to this extraordinary indoor theme park and prepare for a day filled with excitement, entertainment, and memories to cherish
For More Related Updates Visit Our Official Website