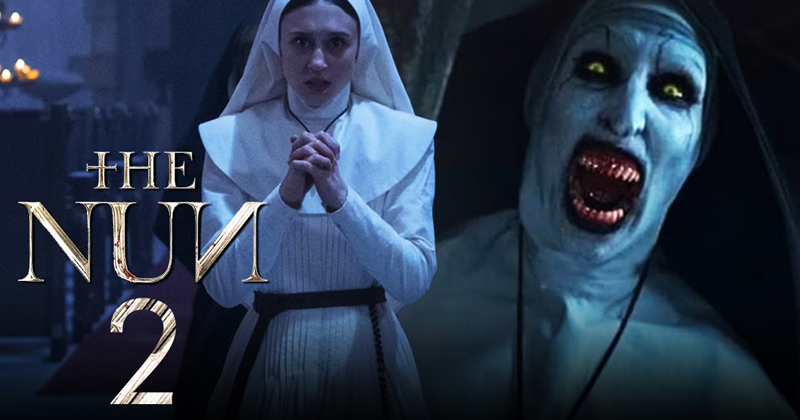 The Nun II: Reckoning of Evil
The Nun II Movie Released.
Book
The Nun II (English) Story Line, In the chilling sequel to the enigmatic gothic horror, the malevolent evil that once terrorized a remote abbey returns with a vengeance. Set in 1956 in a quaint French town, rumors of a brutal priest's murder unleash a wave of supernatural horrors that threaten to consume everything in its path.
CBFC: A 2023 ‧ Horror/Thriller ‧ 1h 50m
Sister Irene, now a contemplative in her novitiate, becomes an unlikely investigator into the gruesome murder. As she delves deeper into the macabre mystery, she discovers a sinister force lurking in the shadows — the same demonic entity, Valak, that haunted her in the original film.
Prepare to be terrified as Sister Irene confronts her darkest fears and battles a relentless evil that seeks to engulf her once again. "The Nun: Reckoning of Evil" is a heart-pounding, spine-tingling journey into the depths of horror you won't soon forget.
Writers
Ian Goldberg
Richard Naing
There's an overall lack of thoughtfulness in "The Nun II" regarding scares, and Chaves is vehemently loyal to oversaturated tropes. The movie starkly neglects creativity and, in turn, lacks effective fear. With constant slow pans and loud bangs, Chaves' film signals its viewers at every turn, telling us to be scared rather than inspiring it organically. It reads more as a series of vignettes following a strict quota on scares, with narrative dexterity low on the priority list.
The Nun II Review:
A chilling return of terror. Sister Irene faces Valak once more in this spine-tingling sequel. Unrelenting scares and a haunting atmosphere make it a must-see for horror fans.
In theaters now.