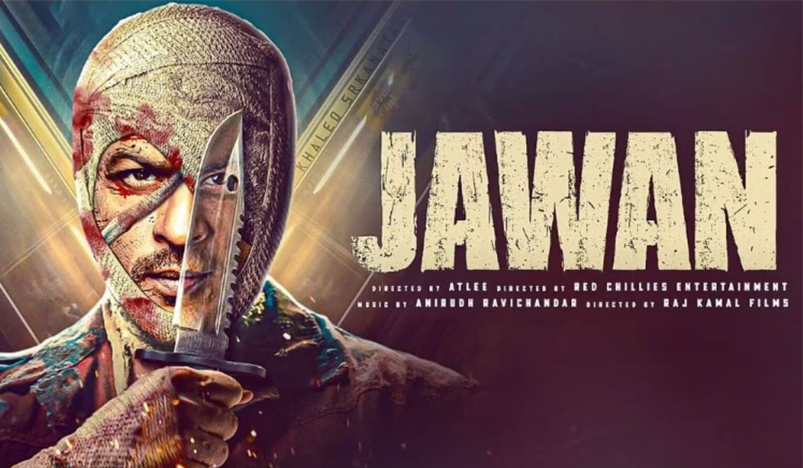 Synopsis
While "Pathaan" was primarily focused on style, "Jawaan" takes the game to a whole new level by introducing a compelling storyline and a clear sense of purpose. It's evident that Shah Rukh Khan is thoroughly enjoying his time in the action hero phase more than anyone else.
Summary:
Shah Rukh Khan, portraying a masked vigilante, embarks on a mission to expedite positive societal changes in his own unique manner.
Alongside his team of super heroic women, he endeavors to uphold justice by confronting the menacing arms dealer, Kali, played by Vijay Sethupathi.
Starring: Shah Rukh Khan, Vijay Sethupathi, Nayanthara, Deepika Padukone, Priyamani, Sanya Malhotra, Ridhi Dogra, Lehar Khan, Sunil Grover, Girija Oak
Director: Atlee
Producers: Gauri Khan
Music Director: Anirudh Ravichander
To Book Tickets: Visit: Q-Tickets
Review:
Shah Rukh Khan appears to be relishing his action hero phase more than ever. The iconic romantic characters of Raj and Rahul have finally released SRK from their enchanting grasp, allowing him to fully embrace the intense roles of Pathaan and Jawan.
In Atlee's ambitious action drama, SRK takes on the dual identity of a jailer moonlighting as a vigilante and Captain Vikram Rathod, a devoted patriot. What lies behind this intriguing narrative?
Prepare for a rollercoaster of twists and turns in this story of a desi Robin Hood and his tech-savvy, gun-wielding companions.
"Jawaan" is sprinkled with meta references and nods to pop culture, evoking memories of "Money Heist," "Squid Game," "The Dark Knight Rises," classic Hindi songs, and "The Lion King." The standout element, however, is the captivating fusion of SRK's charisma and Atlee's directorial touch.
Only SRK can deliver the James Bond line with his own unique flair: "Rathod. Vikram Rathod. Naam toh suna hoga?"
King Khan's transformation into a tough character is a departure from his usual romantic roles, yet it retains his signature soft, sensitive charm amidst a backdrop of vengeance and violence. The Bollywood superstar seamlessly navigates the world created by South sensation Atlee, marking new territory for him.
Together, they captivate audiences with this high-octane action thriller that remains deeply rooted in emotions and familial drama. "Jawan" pays homage to fatherhood and female empowerment, excelling at juggling personal, political, and social commentary.
This is evident when SRK confronts his nemesis, challenging him, "Bete ko haath lagane se pehle, baap se baat kar."
The film's highlight lies in its exploration of political and religious dynamics, as well as its unwavering commitment to democracy. Writers Sumit Arora, Atlee, and Ramanagirivasan masterfully craft the dialogues as the story effortlessly transitions between humor, tragedy, and revenge.
Also Read Review: The Nun II
While "Pathaan" was defined by its stylish elements, "Jawaan" elevates the stakes by infusing a compelling storyline and a sense of purpose. The female characters shine brightly and are not overshadowed by the hero, regardless of how many SRKs are in the mix.
Deepika Padukone delivers a stunning performance in an extended cameo, while the clash of ideologies and wits between SRK and Vijay Sethupathi provides enjoyable viewing.
Sethupathi's portrayal exudes a unique blend of humor and menace, making him a formidable antagonist. Although the brief romantic subplot between Nayanthara and SRK falls somewhat short, the female squad comprising Nayanthara, Priyamani, Sanya Malhotra, Sanjeeta Bhattacharya, Girija Oak, and Lehar Khan leaves a strong impression.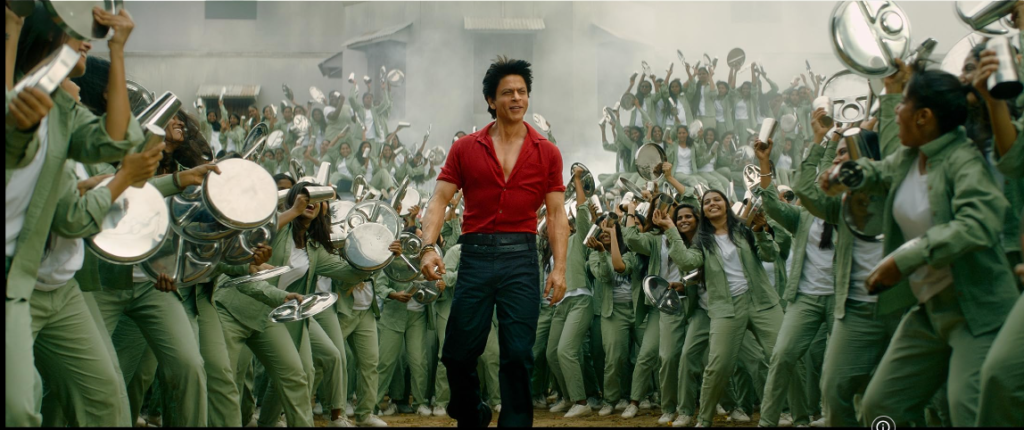 Promoted as an Anirudh Ravichander musical, the film's background score and songs seamlessly complement its style and tone.
"Zinda Banda" and "Chaleya" stand out as the best tracks, although the latter's placement feels somewhat abrupt. While nothing detracts from the intricate plot filled with numerous twists and turns, the film, at a runtime of 2 hours and 49 minutes, could benefit from tighter editing.
Action enthusiasts can expect a constant adrenaline rush throughout the story, particularly in the gripping opening sequence.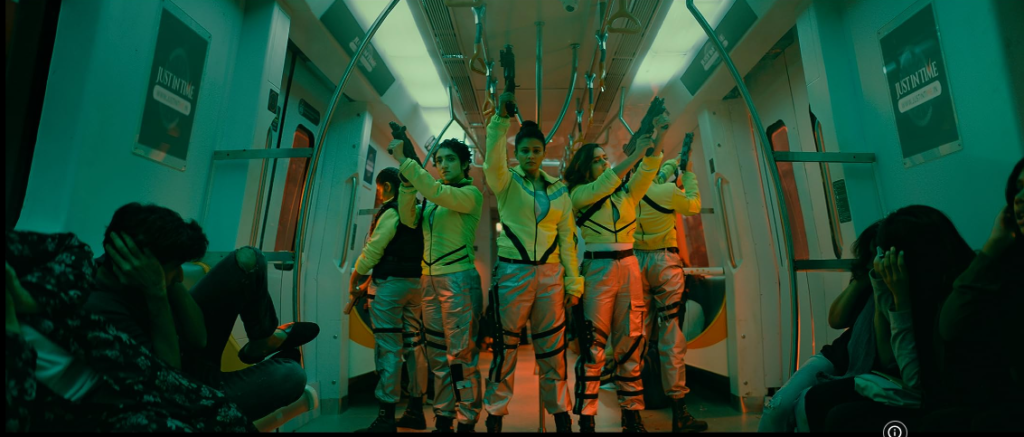 "Jawaan" thrives on SRK's star power and doesn't shy away from it. Much like a satisfying Indian feast that offers a diverse array of flavors to tantalize your palate, the resurrection of 'action hero SRK' strikes the perfect balance.