Scream 2022's reviews are above average compared to the rest of the franchise, but it has the best Rotten Tomatoes score in one category.
Scream 2022 is the fifth installment of the Scream franchise, and so far it's scoring above average review scores in Rotten Tomatoes compared to the other four Scream movies. Despite having an identical title to the original Scream from 1996, it brings back surviving cast members and continues the story after Scream 4.
The original 1996 Scream, directed by Wes Craven, is often credited with revitalizing the slasher genre, bringing a self-aware satirization of the genre's many clichés while still delivering on the core audience's slasher expectations. Its success spawned two immediate sequels Scream 2 and Scream 3, and while Scream 2 was greeted by positive reviews, Scream 3, which was written as the final chapter in the trilogy, was panned, leading to the franchise going dormant for over a decade. In 2011, Scream 4 was released to generally positive reviews, and three seasons of a Scream TV show aired between 2015-2019, but now Scream is back on the big screen once again with
Scream 2022, the first movie in the franchise not directed by Craven, currently has a  76 percent "Fresh" rating on Rotten Tomatoes, which makes it the third highest-ranking score (out of five) in the Scream franchise. The score lands well above the franchise's 68 percent average, although its 63 percent "Top Critic" score is just one point below the franchise average of 64 percent. When it comes to the actual average review scores, the total critics rated it 6.7 out of 10 and Top Critics rated it 6.2 out of 10, both of which rank third and above average in their respective categories.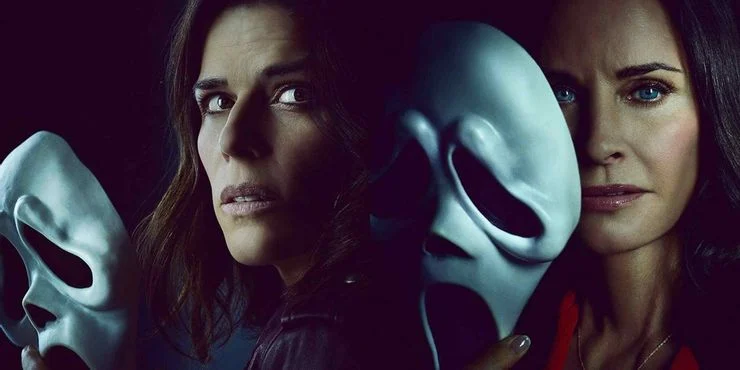 While it was very middle-of-the-road for critics' scores, Scream 2022's 89 percent audience score is actually the highest audience score in the franchise, landing well above the 64 percent average score. This seems to follow with other recent horror movies, including franchise revitalizations like Halloween, where audiences are a lot more positive than critics, which, ultimately, seems to be the biggest factor in a movie's financial success.
Of course, since the movie just came out, the scores are all liable to shift at least a little bit. There likely won't be a drastic swing, although several recent movies have seen big changes after release, and audience scores tend to slide at least a few points on most movies after release. Regardless, Scream 2022's scores are high enough to not be at risk of sliding into fourth place, but also likely too low to climb into second place, planting it firmly in the middle of the road on a franchise with generally positive reviews.